If you've followed our journey for a while, you will have heard all about our iconic LaH6 Skin Hydration Complex. But; what is this complex and how does it really work?
Charged into each and every one of our body, hair and scalp care products, discover why we use LaH6 in our transformative skincare therapies for the ultimate skin confidence… 
What is LaH6?
Our LaH6 Skin Hydration Complex is a 2-in-1 ground-breaking formula that includes 6 active ingredients to gently exfoliate and deeply hydrate the skin, while always respecting and repairing the skin barrier. While many of us think that exfoliation and hydration are two different activities or require two different products, we've combined this into one, to keep your skincare routine simple and effective.  
Our expertly formulated LaH6 products are designed to tackle dry, dehydrated, dull skin, rough or uneven texture, chicken skin, itchy or flaky skin, and ingrown hairs on the face, body, and scalp. With consistent use, your skin will be transformed, revealing softer, smoother, and more hydrated skin. Here at Ameliorate, we believe that the journey to skin confidence begins with fixing the root of the problem - the skin barrier. Keep reading to learn more…  
What is the skin barrier?
Everyone has a natural skin barrier. Our skin barrier has two main functions; to retain moisture and to protect against external aggressors. The structure of our skin resembles that of bricks and mortar. We can think of our skin cells as the 'bricks', which are surrounded by a 'mortar' of essential Lipids, Fatty Acids and Ceramides. This brick-like arrangement supports skin health and helps to protect the skin against moisture loss.   
What happens when our skin barrier is damaged?
Our skin barrier can become damaged which cause many types of skin concerns to occur. Unable to retain moisture and protect against external factors, our skin can quickly become dehydrated, meaning that the key enzymes involved in our skins natural exfoliation process are not able to function as efficiently, and new skin cell turnover slows. This can result in a build-up of rough, flaky dead cells, which may leave the skin looking rough, dull, and congested. Sound familiar?   
How does our skin barrier become damaged?
Our skin barrier can be damaged by a multitude of internal and external factors, from our genetics and lifestyle to the environment.  Although cleansing is a crucial step in our skin-care routine, over-washing with harsh cleansers, soaps and exfoliators can strip the essential lipids and moisture from our skin's surface. Daily shampooing, harsh detergents and intensive styling products may also leave our scalps vulnerable to dryness or irritation. The removal of these vital lipids and moisture can disrupt our skin barrier and reduce its ability to retain water. You may also notice that your skin becomes drier during the colder winter months. As the temperature and humidity of the environment decreases, our skin barrier becomes more prone to moisture-loss. Artificial-heat, dry air-conditioning, and bathing with excessively warm water, can further exacerbate dry skin and leave it feeling tight and uncomfortable.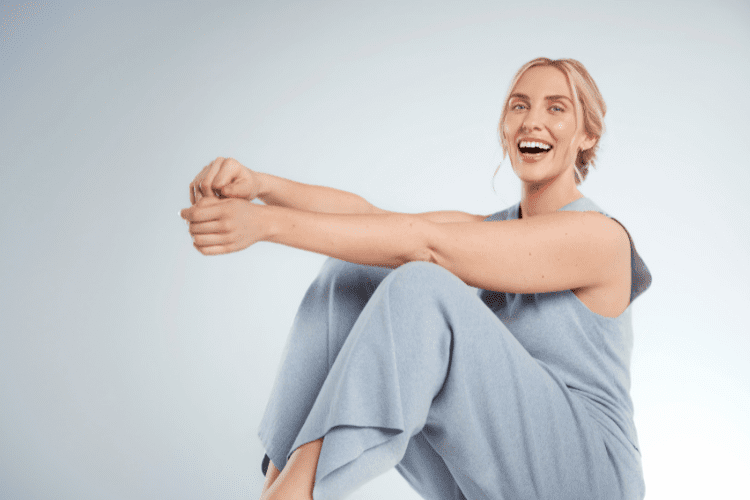 How do we repair our skin barrier?
Keeping the skin hydrated is essential to maintain and repair our skins barrier function and support surface cell turnover (aka new, healthy skin cells). But, we can't forget about the need to remove the build-up of dead cells on the surface first, that could potentially block pores and prevent hydration.  
To keep the skin looking smooth and flake-free, dead cells must be shed from the skins surface. During the cell-turnover process, new skin cells are formed and mature 'ready-to-be-shed' cells migrate towards the uppermost surface of the skin. Using chemical exfoliators, such as Alpha Hydroxy Acids, are beneficial, as they will help to slough dead-skin cells from the skins surface.  
Intervention with effective skin-hydrators, such as moisture binding Humectants and rich Emollient's can be an effective way of tackling and preventing further dehydration. Humectants are highly effective hydrators that attract and bind water from the deeper layers of the skin. This helps our skin to retain moisture and imparts a feeling of elasticity. Emollients, such as Sweet Almond Oil and Cocoa Seed Butter, form a smooth and nourishing barrier on the skin's surface. This helps to protect the skin from moisture loss, supporting the effects of the humectants.   
We've combined these two steps together through our LaH6 Skin Hydration Complex. This means that the powerful actives in each and every product within our LaH6 range works hard to both exfoliate and hydrate the skin, to relieve dry, dehydrated, dull skin, rough or uneven texture, chicken skin, itchy or flaky skin, and ingrown hairs on the face, body, and scalp. 
Your hydration hero routine with LaH6:
AMELIORATE Smoothing Body Exfoliant: This highly effective formulation instantly sloughs away dead skin cells, hydrates and encourages new healthy cells to the surface. Use 2-3 times weekly. Massage into DRY skin before showering or bathing. Leave on the skin for a few minutes to ensure the product works to its optimum before rinsing off. 
AMELIORATE Transforming Body Lotion: Smooths away bumps, softens and protects skin and intensely moisturizes for 24 hours.  Apply twice daily for 4 weeks. Thereafter apply daily to maintain skin's optimum condition. 
AMELIORATE Resurfacing Facial Cleanser: Charged with a powerful blend of hydrating active ingredients and the ultra-mild Polyhydroxy Therapy, the Resurfacing Facial Cleanser increases your skin's moisture levels whilst helping to protect its natural barrier for skin that looks replenished, fresher and brighter. Use twice daily, morning and evening. Massage 2-3 pumps into damp skin and leave on for a few moments. Add water to create a milky lotion and then remove using cleansing pad or muslin cloth for enhanced cellular resurfacing. 
AMELIORATE Transforming Facial Serum: combined with Probiotic Technology, this serum deeply hydrates and stimulates surface cell renewal to reveal moisturized, radiant-looking skin. Use daily in the evening for skin that looks radiant and feels beautifully soft and smooth. 
AMELIORATE Clarifying Scalp Exfoliant: encourages the scalp's natural exfoliation process, gently removing dead skin cells. Together with our unique LaH6 Skin Hydration Complex, this non-abrasive exfoliating scrub leaves the scalp feeling conditioned, whilst respecting its natural pH balance. Remove cap and attach applicator nozzle before use. Apply directly onto the scalp and gently massage. Leave on the scalp for a few minutes to ensure the product works to its optimum before rinsing off.