There's no task quite like applying make-up to dry skin. Despite advances in foundations and brushes, rough texture cannot be concealed. In fact, makeup tends to cling to dry patches, drawing the eye towards them. Not only this, but dry skin can be uncomfortable. That tight, itchy, confidence-knocking feeling. We've all experienced it, no matter what the skin type. Keep reading to discover how to get rid of the dry patches on your face.
What causes dry skin
Whether a heavily air-conditioned office or freezing weather conditions, environments with low humidity dehydrate our faces. Other causes of dry skin include long hot showers and skin products with harsh ingredients, especially when used with a skin condition like psoriasis or eczema.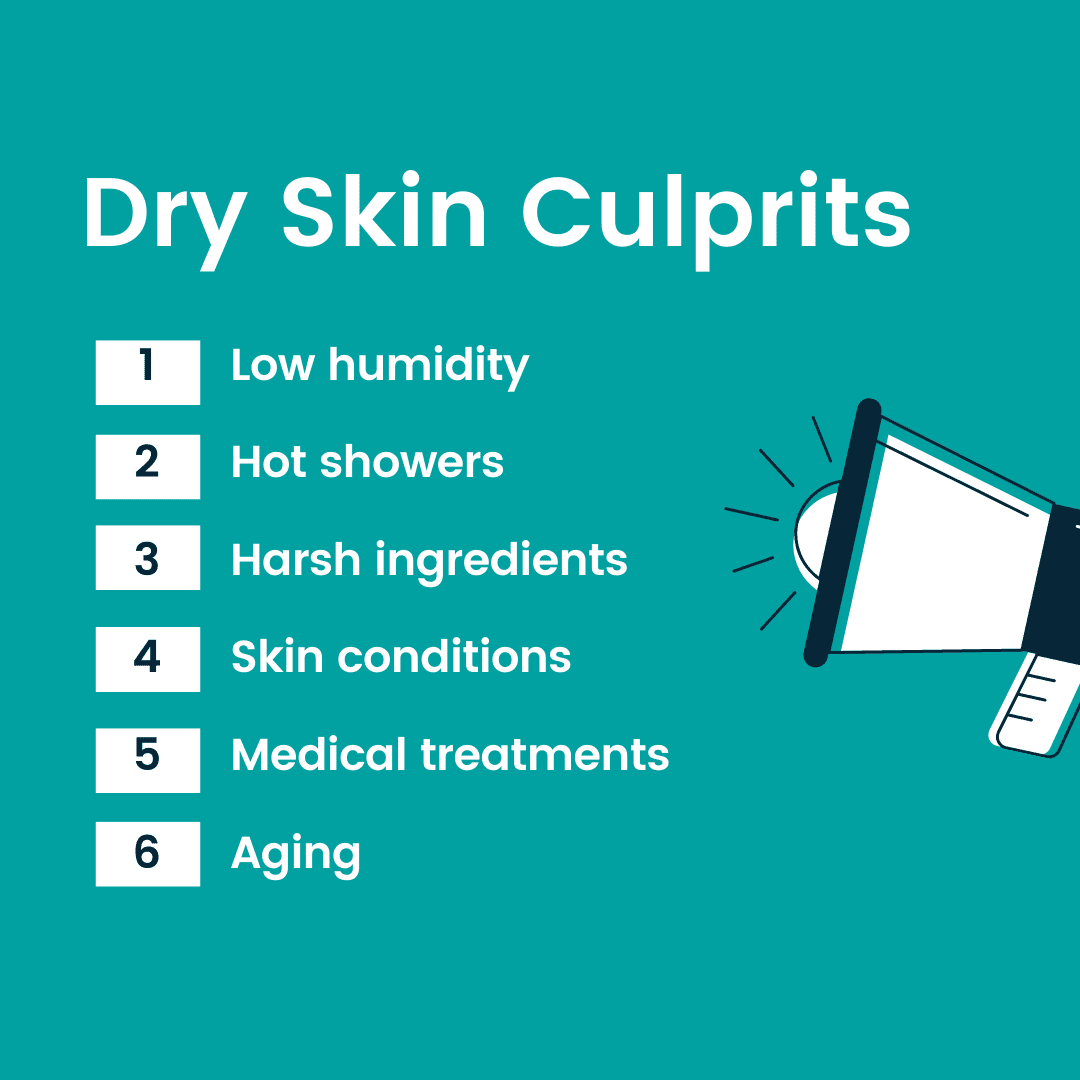 Use a gentle exfoliating cleanser 
It can be impossible to avoid what causes dry skin and cold showers in the winter is a big ask. It is therefore important to take care of your skin properly in order to get rid of dry patches on the face. The first step is to break away those flakes using a gentle, exfoliating cleanser.