Sodium Lactate: the
 skin
 hydration hero that deserves your attention. 
Ready to up your skincare knowledge? Look no further, our blog has you covered. Read on to discover more about sodium lactate. What is it? What does it do for the skin? How can I embed this into my routine? Scroll to find out… 
What is sodium lactate?
Sodium lactate is a multi-faceted ingredient, known as a humectant moisturizer. Humectants are highly effective skin-hydrators, which attract and bind to water from the atmosphere and the deeper layers of the skin. This helps to prevent water loss and imparts a feeling of elasticity. As a humectant, sodium lactate helps keep the skin hydrated and has been reported to improve the moisture content of the skin by up to 84%. 
Another function of sodium lactate is that it works as a keratolytic agent, meaning it helps remove dead skin cells from the surface of the skin, contributing to its overall healthy functions and helping to improve skin concerns such as chicken skin, rough and bumpy texture, and dry, dull skin. This multi-tasking ingredient can be found in numerous skincare products, including body wash, cleanser, body lotion, shampoo and conditioner. It can increase skin hydration in both leave-on and rinse-off solutions. 
This little known, but mighty ingredient is great for all skin types, but particularly beneficial for those who suffer with dry, dehydrated skin that has to work a little harder to retain its moisture. 
What does sodium lactate do for the skin?
First off, this is the ingredient that thirsty skin craves. Scroll on to discover how it allows dehydrated skin to thrive… 
Sodium lactate increases the efficacy of alpha hydroxy acids (AHA's). This means that combined with other ingredients, sodium lactate helps to further boost product absorption, smooth your complexion and hydrate the skin. A match made in skincare heaven, right?

 

This ingredient also makes oils and butters less greasy and more moisturizing.

 

It dramatically improves moisture content of the skin, particularly when used in rinse-off solutions.

 

Functioning as a buffering agent, it helps to stabilize formulation's pH by helping establish and hold the product, acting as a preservative.

 

By balancing the pH levels, this skin-loving ingredient is able to prevent the protective barrier from depleting and allows it to perform its daily function of protecting the skin from damaging pollutants.

 

Sodium lactate has further been known to brighten the skins complexion.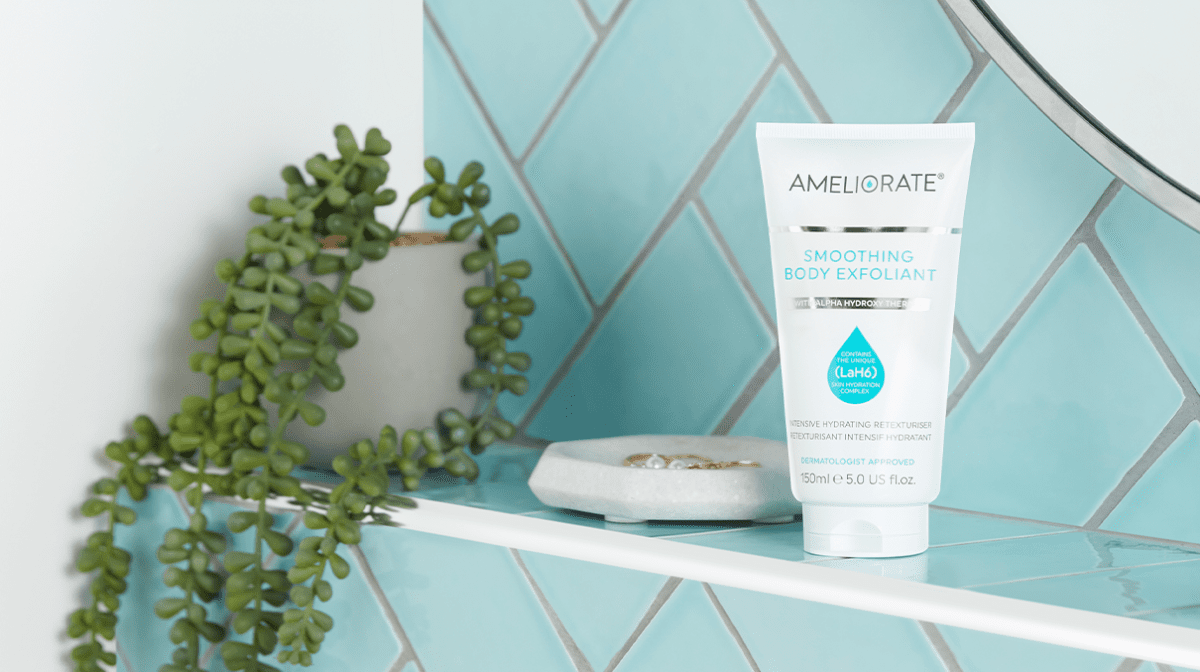 Your sodium lactate routine
Sodium lactate is infused into our iconic LaH6 Skin Hydration Complex, a hero hydration complex combining active ingredients Lactic Acid, Allantoin, Urea, Serine, Hydrolyzed Milk Protein and of course, Sodium Lactate. Together, these ingredients work to deeply hydrate the skin, lock-in moisture and reveal the skin's natural luminosity.  
Elevate your routine, by keeping the skin hydrated and healthy with our hero transforming body care trio. 
Smoothing Body Exfoliant: 

Formulated with biodegradable bamboo granules to exfoliate, our LaH6 Complex to hydrate and coconut oil to nourish. 89% agreed that their skin felt softer and smoother after one use. Apply our smoothing body exfoliant all over the body onto dry skin and leave for three minutes before jumping into the shower.

 

Nourishing Body Wash: 

Charged with our unique LaH6 Skin Hydration Complex for a boost of instant hydration and natural Omega oils like Starflower and Camelina to condition and cleanse your skin. Clinically proven to increase moisture levels in the skin for up to 8 hours. 

Squeeze into hand and lather over wet skin, rinsing well after use. 

 

Transforming Body Lotion: 

Our best-selling Transforming Body Lotion is supercharged with optimum levels of Lactic Acid to gently exfoliate and our unique LaH6 Skin Hydration Complex to deeply hydrate for smoother, healthier-looking skin. 

Apply twice daily for 4 weeks. Thereafter apply daily to maintain skin's optimum condition.