If you're into skincare, then you probably already use an exfoliating acid in your skincare routine. But, just as we begin to understand how Alpha Hydroxy Acids (AHAs) work, a new type of chemical exfoliant has become popular among skincare enthusiasts. The culprit? Polyhydroxy acids.
From exfoliating dead skin cells, reducing the appearance of skin damage and their antioxidant properties. Discover why polyhydroxy acids are the perfect acid for sensitive skin and why we use them in our transformative Facial Skincare Range.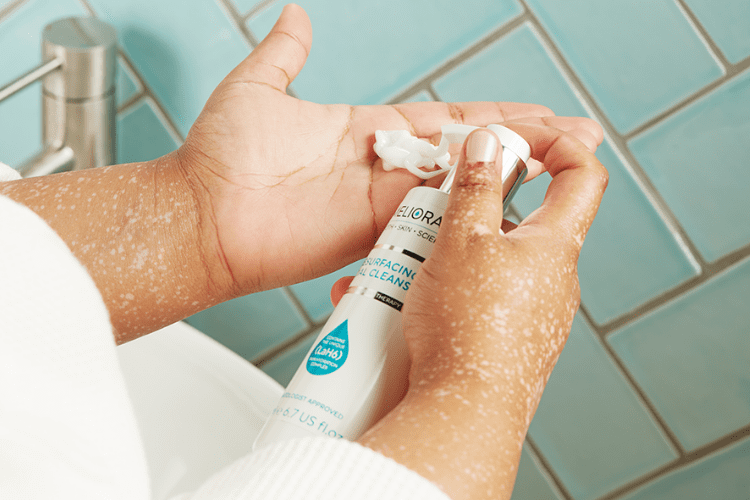 What Are Polyhydroxy Acids And How Do They Work?
Also known as PHAs, polyhydoxy acids are a group of chemical exfoliants and they are the newest acid to take over the skincare world.
They are part of the AHA family, however polyhydroxy acids have a larger molecule size when compared to other AHAs like glycolic and lactic acid. The most common examples of PHAs are galactose, gluconolactone and lactobionic acid and they can be found in resurfacing cleansers and serums.
Like AHAs, PHAs work by exfoliating dead skin cells on the upper layers of the skin, resulting in a more even skin texture and tone. Due to their larger molecule size, PHAs do not penetrate deeply into the skin and are therefore much gentler and less irritating when compared to other chemical exfoliants available. As they're kinder to the skin,  polyhydroxy acids might be better alternatives for people dealing with sensitive skin conditions such as rosacea and eczema, who find regular AHAs too irritating to use.
Famed for their skin smoothing, anti-ageing and moisturising properties, PHAs can also help the rest of your skincare penetrate into the deeper layers of your skin, boosting their efficacy and providing more visible results. Convinced? We are too!
What Are The Benefits Of Polyhydroxy Acids?
PHA's provide the skin with a plethora of benefits:
They're Gentle: Polyhydroxy acids are a lot more gentler on the skin because of their larger molecule size. To simplify, this means that they take a longer amount of time to sink into the skin, and they will never penetrate as deeply as AHAs such as lactic and glycolic acid.
They Keep The Skin Moisturized: PHAs are also humectants, meaning they can retain moisture within the skin and give you a healthy, glowing complexion.
They Help Prevent Ageing: PHAs help fight glycation, which is a process that can weaken the collagen and elastin in your skin.
They're Anti-Inflammatory: PHAs not only exfoliate the skin, but they're also rich in skin-loving antioxidants.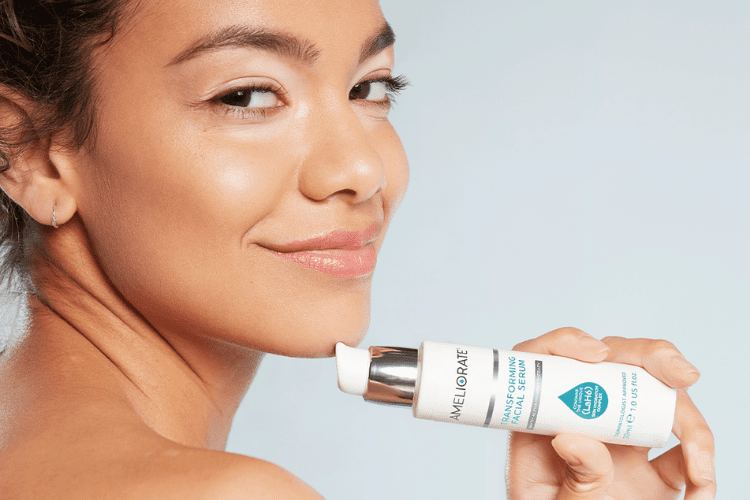 The Best Polyhydroxy Acid Skin Care Products
Our transformative Facial Skincare Range has been expertly developed by dermatologists to help treat troublesome skin conditions and transform dull, tired complexions back to life with lasting hydration. Discover the products infused with Bio Honey Acids, a natural source of polyhydroxy acids to give gentle, yet effective exfoliation to help boost moisture levels, lock-in hydration and transform your skin confidence.
Begin your gentle exfoliating routine with our Resurfacing Facial Cleanser; a creamy, pH balanced polyhydroxy acid cleanser infused with our iconic LaH6 Skin Hydration Complex and ultra-mild PHA therapy that gently resurfaces, melts away makeup and impurities whilst relieving dry and sensitised skin. Your skin will be left looking and feeling fresher, replenished and plumped with moisture.
Directions: Use twice daily in the morning and evening, massaging 2-3 pumps onto damp skin and leave on for a few moments to let the ingredients work their optimum. Add water to create a milky lotion and remove using a muslin cloth or cleansing pad.
90% agreed that their skin felt hydrated, comforted and relieved*
*Tested on 101 people with dry to very dry skin with dry rough patches in a 2-week independent consumer trial