You may have seen skincare products that claim to support a 'damaged skin barrier'. But what exactly is the moisture barrier?
Read on to discover what the skin barrier is, why it's so essential, and how we can help support a damaged skin barrier using Ameliorate products in this latest Skin Science With Sabih post.
About Sabih
Sabih is a Cosmetic Scientist and self-proclaimed skincare junkie with over 2 years' experience in the beauty industry. She has a Master of Science degree in Cosmetic Science, with experience in Product Formulation and Regulatory Affairs. She strives to bridge the gap between ingredients and the skin, to help people truly understand the science behind their products.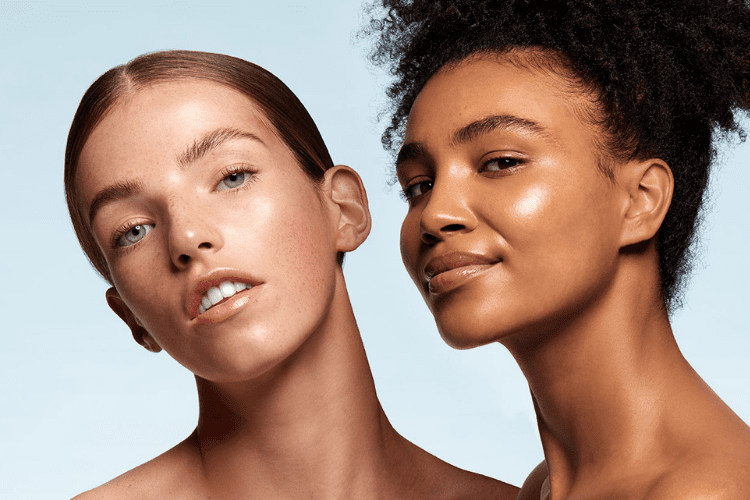 What Is The Skin Barrier?
The skin's 'moisture barrier' is a term used to describe the outermost layers of our skin that we can see and feel, known as the Stratum Corneum. The outer layers of the skin have two main functions; to help retain moisture and to protect against external aggressors, such as pollution (hence the name moisture-barrier!)
The structure of our skin resembles that of 'bricks and mortar'. We can think of our skin cells as the bricks, which are surrounded by a lipid-rich mortar of Fatty Acids, Ceramides and Cholesterol. This 'brick-like' arrangement imparts integrity and helps to protect the skin against moisture loss (leaving it looking hydrated, soft and smooth). To help retain moisture, our skin cells also contain a group of naturally-occurring compounds called Natural Moisturising Factors. The Natural Moisturizing Factors are highly effective skin-hydrators that bind water within the skin to help prevent moisture loss.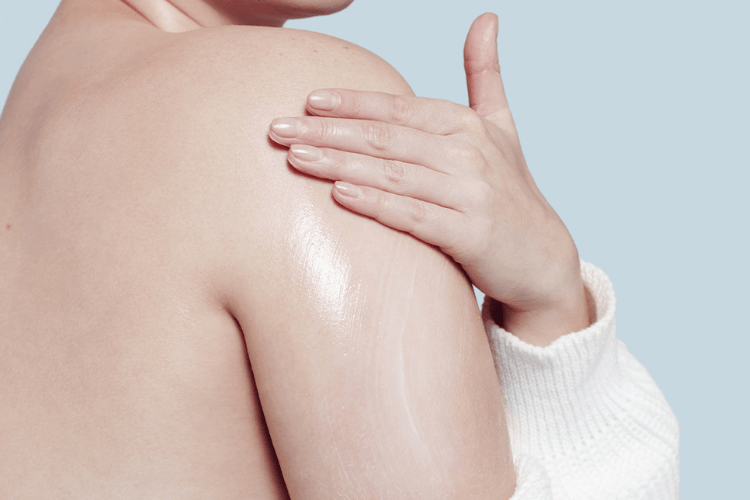 What Does A Damaged Moisture Barrier Look Like?
How does the skin's barrier become damaged? Well, a multitude of internal and external factors can impact our barrier function. Interestingly, our modern lifestyle and daily grooming rituals, such as frequent hand-washing and bathing can also contribute to this. Whilst facial cleansing is a crucial (and highly recommended) step in our daily skin-care routine, over-washing with harsh cleansers or intensive facial exfoliators can strip essential lipids and moisture from the skin's surface. The removal of these vital substances can disrupt our barrier function and reduce our skin's ability to retain water. This can result in dehydrated, rough or flaky-looking skin.
Topically applied Natural Moisturising Factors can help to rehydrate the skin. Our signature LaH6 Hydration Complex contains several components of the skins natural NMF's, including; Urea and Sodium Lactate. Due to their moisture-binding properties, Urea and Sodium Lactate are able to draw and bind water within the upper layers of the skin, leaving it feeling soft and hydrated.
However, for oily or combination skin types, a damaged skin barrier may not appear to be dry or flaky. In fact, it is believed that a disrupted skin barrier can lead to breakouts. In order to counteract a dehydrated barrier, our skin produces an excess of oil, which in turn can cause breakouts. When this happens, it can be tempting to wash the face even more intensively (in an attempt to remove this excess oil), but this can further aggravate dehydrated skin. It is therefore super vital to keep oily or pimple-prone skin hydrated.
The temperature and humidity of the environment are also known to affect our skin's barrier function (we've all experienced that super dry office air-conditioning and blistering winter wind, right?). Well, these conditions can further exacerbate dry skin and leave it feeling tight or uncomfortable. But do we need to hydrate our skin during the summer months? Well, both high and low temperatures can impact our skins barrier function. It is therefore vital that we keep hydrated throughout the year. Switching up your products can be a great way to personalise your body-care routine throughout the changing seasons. For lighter-textured lovers, opt for our iconic Transforming Body Lotion with Orange Blossom (the perfect summer companion) and explore a richer-cream (like our Transforming Body Cream) during the colder winter months.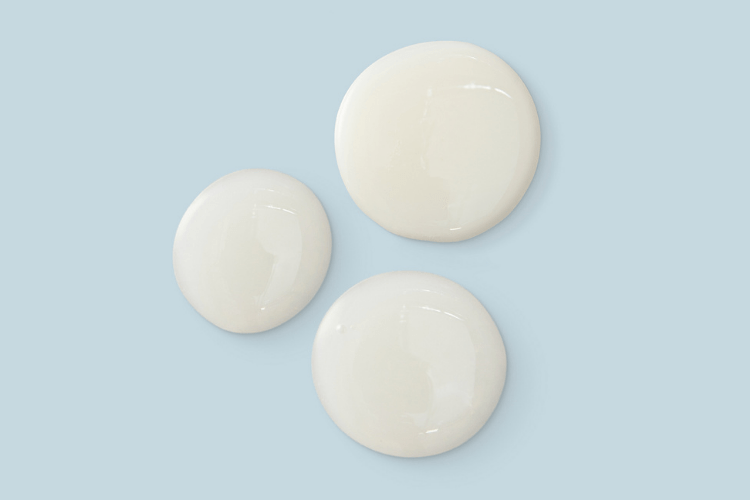 What to Do if Your Skin Barrier is Damaged?
Due to over-washing with harsh facial cleansers, the uppermost layers of the skin usually contain lower levels of Natural Moisturizing Factors (and can be left feeling dry, dull or tight). Using a gentle cleanser (such as our Resurfacing Facial Cleanser) and a hydrating moisturizer can be an easy and effective way of keeping your skin in good condition. For skin which feels sensitive or is easily aggravated, it's important to slowly introduce any powerful exfoliating actives into your skincare routine (such as Alpha-Hydroxy Acids). This will give your skin time to adapt to the new ingredients.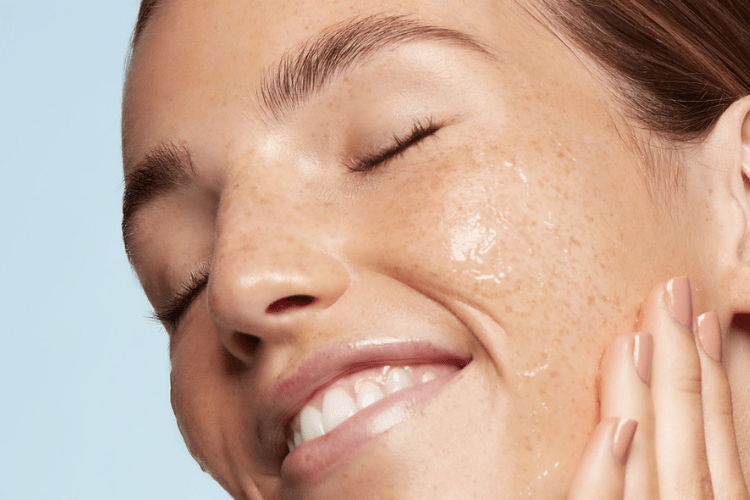 But how can we actually improve skin barrier function? Well luckily, skincare products that help to hydrate and protect the skin can be really effective! To have a functional skin barrier we must use ingredients which work to retain moisture and protect against water-loss. Using moisture-binding humectants in tandem with rich emollients can be a highly-effective way of supporting the skin. Whilst they have very different actions, emollients and humectants work hand-in-hand to synergistically tackle dry, flaky skin from two angles (you can think of them as the Yin & Yang of the skincare world!).
Moisture-binding ingredients such as Glycerin and Hyaluronic Acid are super beneficial for supporting our skin barrier due to their humectant properties. Humectants are highly effective skin-hydrators, which attract and bind water from the deeper layers of the skin. This helps our skin to retain moisture and imparts a feeling of elasticity. Our Transforming Facial Serum combines Hyaluronic Acid (derived from Wheat Fermentation) with our signature LaH6 Skin Hydration Complex.  Together, these ingredients help to deliver transformative results to the appearance of the skin, leaving it feeling soft, smooth and intensely hydrated. After using our Transforming Facial Serum, 83% of people agreed that their skin felt instantly moisturized*
*Used by 103 people in a 4-week independent consumer trial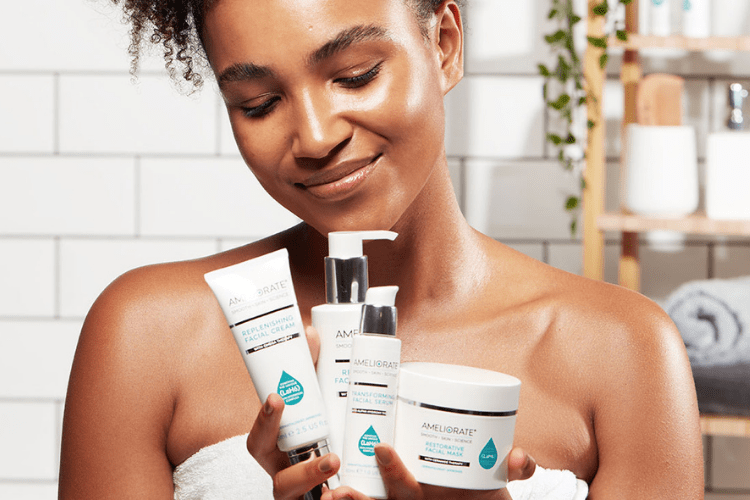 Skin-conditioning ingredients, such as Sweet Almond Oil and Cocoa Seed Butter are known as emollients. Emollients form a protective and nourishing barrier on the skin's surface. This 'barrier' works to reduce water-loss through the skin's surface, which in turn helps to protect the skin from dehydration. Our emollient-rich Replenishing Facial Cream combines the LaH6 complex with several moisture-binding actives, including Hyaluronic Acid and Squalane to deliver comfort and hydration to the complexion. What's more, 91% of people felt that it left their skin feeling instantly moisturized*
P.S. our signature LaH6 Skin Hydration Complex in infused into all Ameliorate products!
*6-week independent consumer trial of 104 women
Shop Our Hydrating Skincare Below