You've washed your hair, it feels fresh for a few hours, but then all of a sudden your roots feel oily and you're asking yourself the question 'why is my hair so greasy'? Sound familiar? If you're wondering how to get rid of greasy hair, this common hair concern is easily fixed. All it takes is a few simple tweaks to your haircare routine.
Keep scrolling to learn more about what causes greasy hair, how to get rid of it and how to use our Trichologist Approved Scalp Care range so that you're guaranteed to have a good hair day, everyday.
Smooth, healthy and glossy locks await you…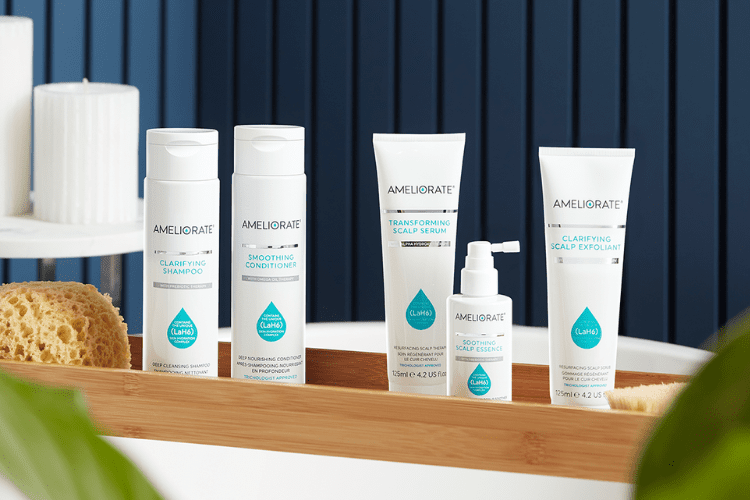 What Causes Greasy Hair?
Greasy or oily hair is caused by sebum that is produced by the sebaceous glands attached to each hair follicle. These oils then travel up the hair follicles to moisturize the skin and hair.
These oils are actually good for your hair, making it feel healthy, strong and shiny. However, a build up of too much oil can make the hair have a greasy, overly slick appearance.
Your hormones can also increase the levels of sebum on your scalp. The scalp can become oilier during puberty, periods of stress and ovulation. Women can also notice a difference in their scalp's oiliness during pregnancy and menstruation and conditions including Polycystic Ovarian Syndrome (PCOS) can also cause your scalp to produce more oil.
Different hair textures also appear greasy at different times. If you have fine, thin and straight hair then you're likely to find that your hair quickly becomes greasy as sebum travels more easily through straight hair than it does curly hair. On the other hand, people with curly hair find that they need to add more moisture and hydration to their hair because it is more difficult for these oils to reach the ends.
Pollution also has a huge impact on the health of your scalp and hair; making it become dirty and therefore greasy which can increase the chances of scalp problems including itching, flaking and even spots.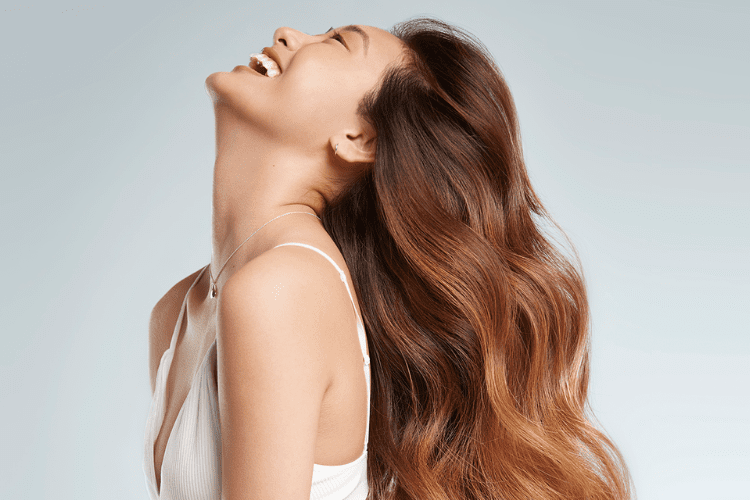 How To Get Rid Of Greasy Hair
There are a few simple and effective changes that you can make to your haircare routine to help prevent greasy hair:
1. Be Smart With Shampooing
Shampooing your hair too little or too often can cause your hair to become greasy. If you have greasy hair that is fine to medium textured, it is advised that you shampoo your hair daily to help remove the build-up of excess oils.
However, washing your hair daily won't be suited to all hair types and if you have curly or oily hair this won't be necessary.
Our Clarifying Shampoo is gentle enough to be used daily. Suited to all hair types and supercharged with our iconic LaH6 Skin Hydration Complex, this mild pH balanced shampoo will cleanse and nourish the hair whilst helping to relieve a dry, itchy and flaky scalp. With regular use, the hair will be left looking and feeling nourished and hydrated and the scalp more comfortable with smoother, healthier and glossy looking hair.
97% agreed the condition of their scalp improved after 7 days of use**
**Tested on 60 people with a dry, flaky, red scalp used in conjunction with AMELIORATE's scalp care routine (Conditioner, Scalp Serum, Exfoliant and Essence ) in an independent consumer trial