They say you should never meet your heroes, but we'd love for you to meet one of ours. Meet Urea, a little known, but super powerful ingredient, that is supercharged into our hero LaH6 Skin Hydration Complex. 
If you have taken a close look at the ingredients list on your Ameliorate products, you may have seen this ingredient. But what is Urea, and what does it really do for the skin?  Read on to discover the benefits of this skin-loving, multi-functional ingredient…
What is Urea?
Urea is an emollient  that works to soften and smooth the skin. It's humectant (moisturizing) properties make it an ideal ingredient for anyone with dry skin, because it penetrates the outer layers of the skin to help remove the build-up of excess dead skin cells and provides moisture to the deeper layers. This dual-effect ensures the ingredient works hard to both gently exfoliate and effectively moisturise  at the same time. The multi-tasking ingredient can be found in numerous skincare products, including bodywash, cleanser, body lotion, shampoo and conditioner. 
We naturally produce Urea on the surface layer of our skin, as part of our Natural Moisturizing Factor (NMF), so why do we need Urea in our skincare routines?   
Those who suffer with skin conditions, including eczema and psoriasis  can  have up to 80% less Urea in their NMF, in comparison to those without any skin conditions. Low levels of Urea on the surface layer of the skin have been linked to roughness, flaking and irritation and tightness. NMF also decreases with age. Therefore, as an ingredient in our skincare routine, Urea plays a huge part in effectively healing dry skin while promoting barrier function and skin permeability.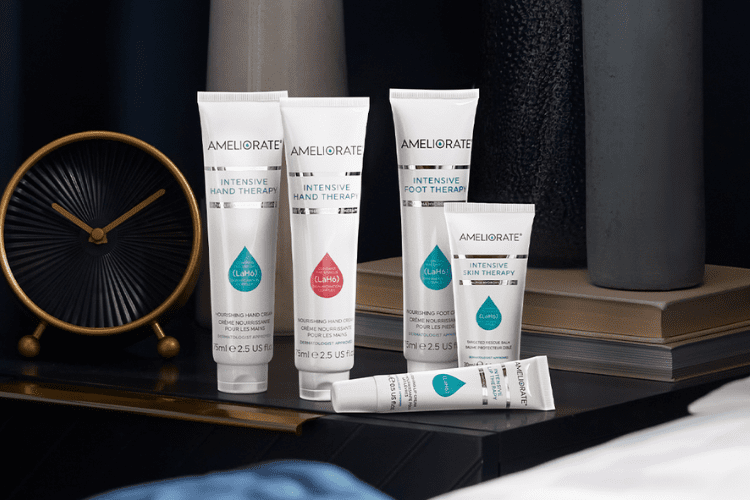 What does urea do in skincare?
Unlike other moisturising ingredients, Urea works on the molecular level of the skin. As a multi-functional ingredient that soothes and protects, benefits of this include:  
It hydrates: Urea improves the ability of the skin to retain water, whilst also balancing hydration. 

 

It exfoliates: It gently exfoliates to reduce dry, rough and scaly skin, as it removes the build-up of dead skin cells. 

 

It soothes: Urea helps to reduce inflammation and flare-ups, therefore being a brilliant ingredient for sensitive skin. 

 

It protects: It helps to strengthen the skin barrier by retaining moisture and enhancing the skin's renewal process. 

 

It moisturizes: Urea binds moisture in the skin and helps prevent keratinisation..

Keratinisation occurs when the natural exfoliation process of the skin is compromised, causing a build-up of dead skin cells that can form a layer of dry skin. This naturally occurs as we age, but also happens when the skin is exposed to external environmental factors, such as cold and harsh weather conditions.
Your Urea Body Care Routine
Urea is infused into our iconic LaH6 Skin Hydration Complex, a hero complex combining 6 active ingredients including Lactic Acid, Allantoin, Sodium Lactate, Serine, Hydrolysed Milk Protein and of course, Urea. Together, these ingredients work to deeply hydrate the skin, lock-in moisture and reveal the skin's natural luminosity.   
As the colder months approach, help to prevent your skin from becoming dry and dehydrated with our Intensive Body Care Range. This range offers enhanced levels of Lactic Acid, to exfoliate dry and damaged skin cells, encouraging cell turnover and leaving the skin feeling silky smooth.