We've transformed! Welcome to your new, refreshed Ameliorate. Our science-led, award-winning formulas, now have a new, bright look and a new sustainable manifesto so you can help protect the planet while you free your skin confidence…
Skin liberation starts now.
Free Your Skin Confidence 
It's time to feel on top of the world with your skincare. Ameliorate provides head-to-toe, clinically proven solutions that nurture and restore your skin leaving you feeling free to enjoy sky-high skin confidence.  Reveal radiant, soft and smooth skin with our expertly formulated skincare so you can transform your skin concerns into skin confidence. Our fresh, new look applauds every type of skin confidence and treats rough, dry and bumpy skin while enjoying little moments of indulgence.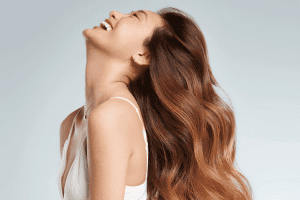 Led By Science 
We believe that skincare starts in the lab. Our science-led formulas use industry-leading ingredients, high-performance actives and are developed by experts to truly transform your skin. Supercharged with our iconic LaH6 complex, each product contains a unique blend of moisturizers and humectants that provide long-lasting hydration. Alpha Hydroxy Therapy naturally exfoliates the skin and encourages skin cell renewal revealing soft, smooth and supple skin. From dry, flaky scalps to extremely dry feet, our scalp, body and facial ranges are clinically proven to intensely moisturize and free your skin concerns, so you can feel free to be the most confident in your skin.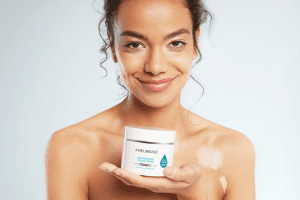 New Sustainable Packaging
We are proud that our revolutionary formulas are now bottled in tubes, cartons and jars that are 100% recyclable.
Our new tubes are just as hardwearing as other plastics but are made from sugar-cane derived plastic which use 28% less plastic than our old tubes. Using the renewable source of sugarcane, which is a bio-based fuel, rather than a fossil-based material like oil or gas means we avoid emitting greenhouse gases into the environment. By not emitting greenhouse gases, we have a significantly lower carbon footprint than other conventional plastics. Sugarcane also absorbs CO2 from the air as it grows, another contribution to lowering our carbon footprint. Once we have our sugarcane juice, this is turned into ethanol, which is then made into ethylene and used to produce our biopolymer plastic.  
Not only have we refreshed our tubes but our cardboard cartons have been upgraded too. The cardboard your Ameliorate products arrive in are now sourced from FSC managed forests. The Forest Stewardship Council (FSC) manage forests that work responsibly to be as environmentally-friendly as possible by ensuring quality, ethical production. By supporting Ameliorate you're also supporting the FSC to ensure our forests are preserved for future generations.
To recycle all of your empty Ameliorate products, simply place them in your paper and plastic recycling bins.
Shop Ameliorate Essentials